Blog
Subscribe here to read our latest homeopathic news and to see our SPECIALS.
If you have subscribed already, scroll down to read on.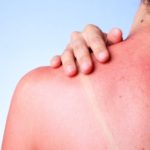 For about $3.00 a bottle, white vinegar is a great product to have in your cupboard for a variety of different purposes you may have never even thought of. Medical Soothe a bee or jellyfish sting. Dot the irritation with vinegar to relieve itching. Relieve sunburn....