For about $3.00 a bottle, white vinegar is a great product to have in your cupboard for a variety of different purposes you may have never even thought of.
Medical
Soothe a bee or jellyfish sting. Dot the irritation with vinegar to relieve itching.
Relieve sunburn. Lightly rub on white vinegar. You may have to reapply.
Condition hair. Add a tablespoon of vinegar to dissolve sticky residue left by shampoo.
Relieve dry and itchy skin. Add 2 tablespoons to bath water.
Treat sinus infections and chest colds. Add 1/4 cup or more of vinegar to a vaporizer.
Garden
Kill weeds. Spray full-strength on growth until weeds have starved. Kill unwanted grass on walks and driveways.
Increase soil acidity. Use 1/2 cup of vinegar in 1 ltr of tap water for watering plants such as rhododendrons, gardenias, or azaleas.
Animal Health
Keep cats away. Sprinkle vinegar on areas you don't want the cat walking, sleeping, or scratching and keep dogs from scratching their ears. Use a clean, soft cloth dipped in vinegar diluted with water.
Blowflies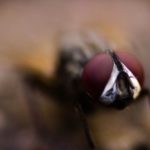 Although it might smell, a pot of simmering water on the stove in summer with vinegar added to it will
keep blowflies out of the kitchen in summer. A small pot on the bbq for repelling flies is a great idea too.
And if you have Apple Cider Vinegar in your pantry there are some great uses for that too…
Fight dandruff. Mix 2 tablespoons each apple cider vinegar, water and flax or olive oil
and massage into scalp, shampooing out after 15-20 minutes.
Soothe a sore throat. Pour a teaspoon of apple cider vinegar in a glass of water.
Gargle, then swallow (remember Cayenne pepper is good for this too!)
Feel good. A teaspoon of apple cider vinegar in a glass of water, with a bit of sweetener
added for flavor, will give you an overall healthy feeling.